Devon Training company, Creative Laughter, specialises in Devon Laughter Yoga training and facilitation, and stress management.
"We don't laugh because we're happy, we're happy because we laugh"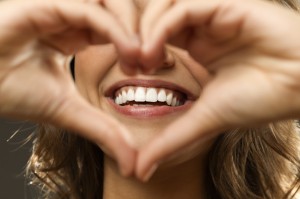 Laughter Yoga, and indeed Laughter, has many benefits.   It can help you relax, reduce stress, feel better, enhance your mood, reduce pain, boost your productivity, enhance your resilience, support you in times of stress or turmoil, help you connect to others, improve relationships and even increase your creativity!
Devon Laughter Yoga works!
Laughter Yoga is a unique concept, bringing together laughter exercises with deep yogic breathing. Laughter and Laughter Yoga are perfect for everyone who loves to laugh, and great for people who feel they don't laugh enough, or even those who have lost their laughter.
There are no "yoga poses", no lycra or leotards, and it's suitable for all ages and
levels of fitness (OK, there are a few situations where it's not recommended – eg after recent surgery – find out more here!).
You can enjoy Laughter Yoga standing, moving around, seated on a chair or even lying down. Laughter Yoga exercises can be done at work, in groups or alone.  Once learned, Laughter Yoga can be designed to fit in with your own lifestyle, commitments, and enjoyed at your own pace.
Enjoy Laughter Yoga for yourself
Come along to one of our Devon Laughter Yoga clubs, and meet some great new people, and leave smiling and feeling amazing! Come alone or bring a friend and enjoy our laughter session together.  For more information on our social clubs, please contact us
Devon Laughter Yoga Leader Training
You can learn Laughter Yoga, and become a certificated leader, so you can create your own laughter clubs, use it in your therapy or training business, or just enjoy Laughter Yoga yourself.
Laughter Yoga Leader and facilitation training is how available here in South Devon with training dates throughout 2013, and fully endorsed two-day training programmes. Check out our training dates here.
And watch our testimonial videos here>>>>>
LAUGHTER YOGA NEXT TRAINING DATES

All dates from 10am to 4pm
'Laugh and Let Go' Stress Management workshop
Next date for open courses to be advised.  For groups of 6+ people, I am happy to come to you to deliver a bespoke course.
Creative Laughter is based in Dawlish, South Devon, and offers training and laughter facilitation throughout Devon, Cornwall, Somerset, the South West UK and the midlands.