Team-building, facilitation, training, events, meetings, in Devon, Exeter, South West and beyond – laughter yoga is a perfect creativity partner for all businesses and organisations.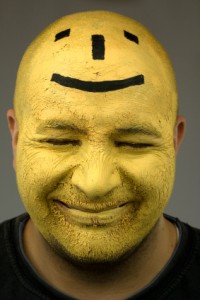 Laughter helps create great bonds, enhances creativity, reduces stress, improves immune system (less days off sick or stressed) and it even helps people to learn faster.
Using laughter yoga to support existing training, we can help your event be more sparkling, more successful and encourage greater participation.  From factual training events to more performance-boosting ra-ra events, or after-lunch energisers, Laughter Yoga is the perfect fit for maximising training results.
We will work with you to create the brief and event you need, then deliver as and when required.
Creativity through Laughter events
These can be a full day/weekend as a standalone, or they can work alongside other disciplines, events or trainings to enhance and support them.
Creative Laughter is also fantastic for client open days, launches or events.
Creative Laughter  offers:
Laughter Yoga sessions or days
Laughter based facilitation
Creativity Training
Problem solving training
Bespoke, tailored or off-the-shelf courses
Let us support your existing training
We also provide:
Team-building and group facilitation
Laughter-for-no-reason training
Ice breakers
After dinner speakers
To book an event, speaker or to discuss your requirements, please call us on 01626 864458
For social laughter sessions, please look at our eventbrite listing creativelaughter.eventbrite.com
var _gaq = _gaq || []; _gaq.push(['_setAccount', 'UA-38463056-1']); _gaq.push(['_trackPageview']);
(function() { var ga = document.createElement('script'); ga.type = 'text/javascript'; ga.async = true; ga.src = ('https:' == document.location.protocol ? 'https://ssl' : 'http://www') + '.google-analytics.com/ga.js'; var s = document.getElementsByTagName('script')[0]; s.parentNode.insertBefore(ga, s); })();